iQUSHION Glow-In-The-Dark Adjustable Flip-Flops
West Malaysia - flat rate RM 10

East Malaysia - flat rate RM 35

Free Shipping for min order RM 250 (West Malaysia), and RM 600 (East Malaysia)
They've had a glow up! This version of FitFlop's buckled beach-friendly flip-flops glows a dazzling green when it's dark – fun for summer parties/festivals/evenings outside (and functional too thanks to the extra visibility). Featuring a timeless T-bar design fashioned in playful, puddle-proof, soft rubber (perfect if you prefer more structure/coverage than classic flip-flops). With an adjustable buckle for a customisable fit. All on FitFlop's featherlight, pressure-diffusing iQushion™ midsole: ergonomically shaped, high-rebound, air-foam cushioning – with impact pillows front and back, and natural arch support – giving amazing walk-all-day comfort. The zingy lime colour and fashiony vibe make these equally good poolside, around town or chilling in the garden. Come nighttime, there's little chance you'll go unnoticed. Waterproof and slip-resistant..
Note: To get them glowing they need to be 'charged up' by the sun: simply leave or wear yours in daylight. For maximum effect wear in pitch black surroundings. (Both the sole and straps are glow-in-the-dark.)
Sizing: These iQushion flip-flops fit slightly small. If you fit between sizes, FitFlop recommend you go up in size rather than down.
Upper Material:
Rubber (TPU)
Fastening:
Adjustable Buckle Strap
Outsole:
Slip-Resistant EVA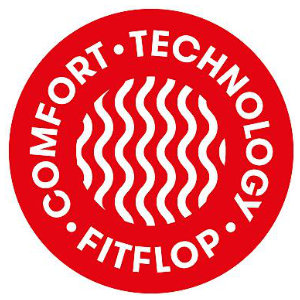 iQUSHIONTM

Ultra-light, supersleek cushioning that's ergonomically shaped for all-day comfort

Made of ultra-light, flexible air-foam cushioning
Impact pillows front and back
Anatomically shaped footbed, with built-in arch contour that hugs your feet
Women
US
UK
EU
FOOT LENGTH (CM)
WIDTH (CM)
NARROW
AVERAGE
WIDE
5
3
36
21.8 - 22.2
21.8
22
22.1
6
4
37
22.6 - 23.1
22.5
22.6
22.8
7
5
38
23.5 - 23.9
23.1
23.3
23.5
8
6
39
24.4 - 24.8
23.8
24
24.2
9
7
41
25.2 - 25.6
24.5
24.6
24.8
10
8
42
26 - 26.4
25.1
25.3
25.5
11
9
43
26.8 - 27.2
25.8
26
26.2
DELIVERY & RETURNS
Delivery
West Malaysia - flat rate RM 10 (free shipping min order RM 250)




East Malaysia - flat rate RM 20 (free shipping min order RM 500)
Returns
Return shipping cost will be borne by customers
Please contact the Customer Service before initiate a return
Size guide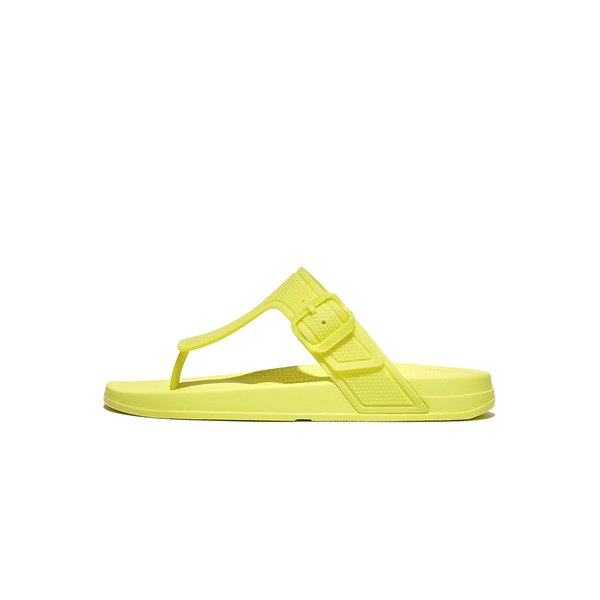 added to bag
Continue shopping
Added to wishlist
Continue shopping
Choose your size
Women
US
UK
EU
FOOT LENGTH (CM)
WIDTH (CM)
NARROW
AVERAGE
WIDE
5
3
36
21.8 - 22.2
21.8
22
22.1
6
4
37
22.6 - 23.1
22.5
22.6
22.8
7
5
38
23.5 - 23.9
23.1
23.3
23.5
8
6
39
24.4 - 24.8
23.8
24
24.2
9
7
41
25.2 - 25.6
24.5
24.6
24.8
10
8
42
26 - 26.4
25.1
25.3
25.5
11
9
43
26.8 - 27.2
25.8
26
26.2