iQUSHION Glow-In-The-Dark Two-Bar Buckle Slides
West Malaysia - flat rate RM 10

East Malaysia - flat rate RM 35

Free Shipping for min order RM 250 (West Malaysia), and RM 600 (East Malaysia)
They've had a glow up! This version of FitFlop's two-bar buckled pool slides glows a dazzling green when it's dark – fun for summer parties/festivals/evenings outside (and functional too thanks to the extra visibility). On top, beach-friendly textured rubber straps, with adjustable logo'd buckles for a customisable fit. Underneath, FitFlop's featherlight, pressure-diffusing iQushion™ midsole: ergonomically shaped, high-rebound, air-foam cushioning – with impact pillows front and back, and natural arch support – giving amazing walk-all-day comfort. The zingy lime colour and cute looks make these equally good at the beach/pool/spa, around town or chilling at home (try yours with socks). Come nighttime, there's little chance you'll go unnoticed. Dive in! Waterproof and slip-resistant.
Note: To get them glowing they need to be 'charged up' by the sun: simply leave or wear yours in daylight. For maximum effect wear in pitch black surroundings. (Both the sole and straps are glow-in-the-dark.)
Sizing: These iQushion flip-flops fit slightly small. If you fit between sizes, FitFlop recommend you go up in size rather than down.
Upper Material:
Rubber (TPU)
Outsole:
Slip-Resistant EVA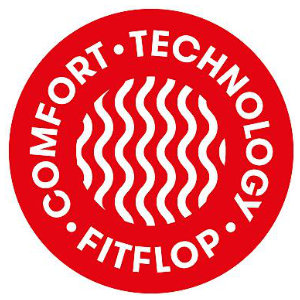 iQUSHIONTM

Ultra-light, supersleek cushioning that's ergonomically shaped for all-day comfort

Made of ultra-light, flexible air-foam cushioning
Impact pillows front and back
Anatomically shaped footbed, with built-in arch contour that hugs your feet
Women
US
UK
EU
FOOT LENGTH (CM)
WIDTH (CM)
NARROW
AVERAGE
WIDE
5
3
36
21.8 - 22.2
21.8
22
22.1
6
4
37
22.6 - 23.1
22.5
22.6
22.8
7
5
38
23.5 - 23.9
23.1
23.3
23.5
8
6
39
24.4 - 24.8
23.8
24
24.2
9
7
41
25.2 - 25.6
24.5
24.6
24.8
10
8
42
26 - 26.4
25.1
25.3
25.5
11
9
43
26.8 - 27.2
25.8
26
26.2
DELIVERY & RETURNS
Delivery
West Malaysia - flat rate RM 10 (free shipping min order RM 250)




East Malaysia - flat rate RM 20 (free shipping min order RM 500)
Returns
Return shipping cost will be borne by customers
Please contact the Customer Service before initiate a return
Size guide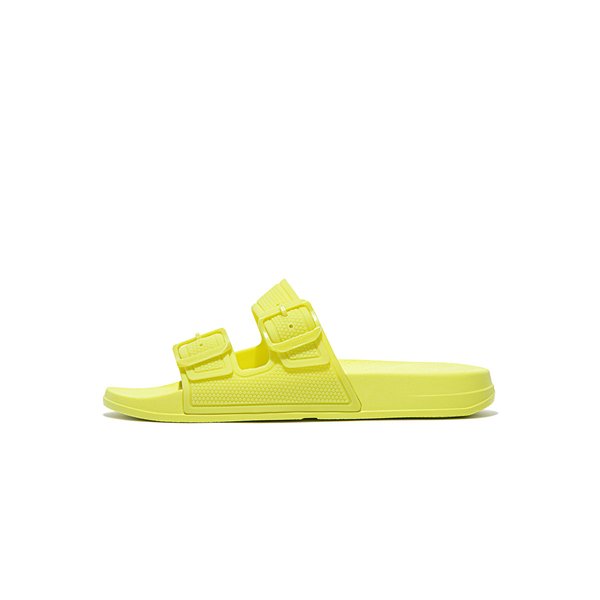 added to bag
Continue shopping
Added to wishlist
Continue shopping
Choose your size
Women
US
UK
EU
FOOT LENGTH (CM)
WIDTH (CM)
NARROW
AVERAGE
WIDE
5
3
36
21.8 - 22.2
21.8
22
22.1
6
4
37
22.6 - 23.1
22.5
22.6
22.8
7
5
38
23.5 - 23.9
23.1
23.3
23.5
8
6
39
24.4 - 24.8
23.8
24
24.2
9
7
41
25.2 - 25.6
24.5
24.6
24.8
10
8
42
26 - 26.4
25.1
25.3
25.5
11
9
43
26.8 - 27.2
25.8
26
26.2