NEO-D-HYKER Waterproof Leather Outdoor Sneakers
West Malaysia - flat rate RM 10

East Malaysia - flat rate RM 35

Free Shipping for min order RM 250 (West Malaysia), and RM 600 (East Malaysia)
The great outdoors needs great footwear. Engineered for trail/cross-country walking (with sport-utility looks suited to city streets too), FitFlop's Neo-D-Hyker has been reworked for a cleaner aesthetic and enhanced perfomance in extreme conditions. The fully waterproof build keeps you dry in heavy rain/wet snow. With 3M™ Thinsulate™ insulation so feet stay warm when it's sub-zero and debuting FitFlop's grippiest ever outsoles for safer walking on rough, steep or wintry surfaces. Wraparound rubber mudguards and bellows tongues (designed to stop water/debris entering) add extra protection. Here in water-repellant leather and suede, these combine sneaker-like lightness, flexibility, comfort, with the stability and security of walking shoes. Adjustable padded uppers and anatomically contoured footbeds provide support over long distances. On FitFlop's Neodynamic™ midsole: high-rebound, impact-reducing cushioning, featuring a springy central carbon plate that propels you forward and smooths out movement heel to toe. Wear for rural strolls, urban exploring, forest hikes, hill walks, winter treks, off-trail expeditions...
Performance features include:
Waterproof 'bootie' construction using breathable sealed inner membrane
Inner lining of 3M Thinsulate 400g thermo-regulating insulation keeps feet warm at sub-zero temps
Highest grip-level outsole with chunky tread pattern & deep lugs (suited to extreme terrain/weather inc. wintry)
Metal-fibre compound on some lugs to increase traction on cold surfaces
Hi-vis non-wicking laces (reflective flecks) & 100% recycled-metal eyelets
Upper Material:
Fabric (PET polyester), suede, rubber, mesh
Lining Material:
Leather (Collar/Tongue Top), Lycra (Upper), Antibacterial Mesh Footbed
Outsole:
Slip-Resistant Lug Rubber Outsole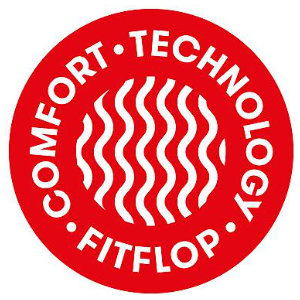 NEODYNAMIC™

Our soft springy Neodynamic™ midsole is specifically designed to encourage FLUID FORWARD NATURAL MOVEMENT.

Made from light, responsive, super-high-rebound EVA cushioning that springs back up after each step and reduces impact.
With a springy central carbon-fibre plate that propels you forward.
Women
US
UK
EU
FOOT LENGTH (CM)
WIDTH (CM)
NARROW
AVERAGE
WIDE
5
3
36
21.8 - 22.2
21.8
22
22.1
6
4
37
22.6 - 23.1
22.5
22.6
22.8
7
5
38
23.5 - 23.9
23.1
23.3
23.5
8
6
39
24.4 - 24.8
23.8
24
24.2
9
7
41
25.2 - 25.6
24.5
24.6
24.8
10
8
42
26 - 26.4
25.1
25.3
25.5
11
9
43
26.8 - 27.2
25.8
26
26.2
DELIVERY & RETURNS
Delivery
West Malaysia - flat rate RM 10 (free shipping min order RM 250)




East Malaysia - flat rate RM 20 (free shipping min order RM 500)
Returns
Return shipping cost will be borne by customers
Please contact the Customer Service before initiate a return
Size guide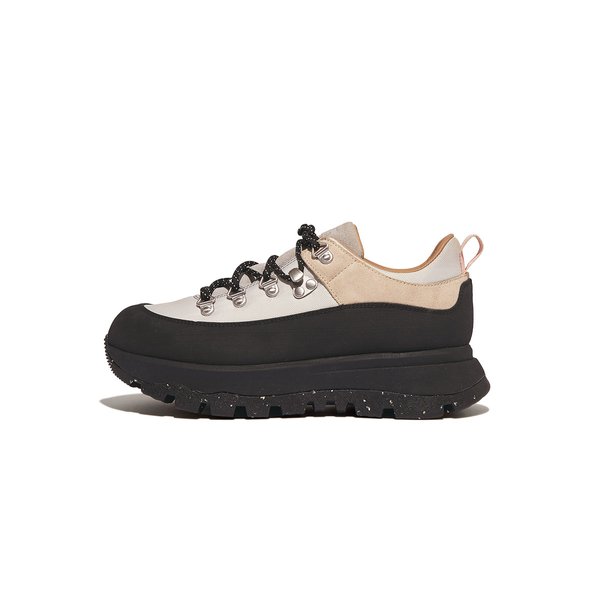 added to bag
Continue shopping
Added to wishlist
Continue shopping
Choose your size
Women
US
UK
EU
FOOT LENGTH (CM)
WIDTH (CM)
NARROW
AVERAGE
WIDE
5
3
36
21.8 - 22.2
21.8
22
22.1
6
4
37
22.6 - 23.1
22.5
22.6
22.8
7
5
38
23.5 - 23.9
23.1
23.3
23.5
8
6
39
24.4 - 24.8
23.8
24
24.2
9
7
41
25.2 - 25.6
24.5
24.6
24.8
10
8
42
26 - 26.4
25.1
25.3
25.5
11
9
43
26.8 - 27.2
25.8
26
26.2