VITAMIN FFX Glow-In-The-Dark Knit Sports Trainers
West Malaysia - flat rate RM 10

East Malaysia - flat rate RM 35

Free Shipping for min order RM 250 (West Malaysia), and RM 600 (East Malaysia)
"The best Vitamin isn't in a pill, it's on your feet...a sleek superlight sports trainer that'll help you move more and feel great. (Here in a fun and functional version, incorporating innovative yarn that glows a dazzling green when it's dark, so you're more visible in low light/nighttime.) Biomechanically engineered for exercise and casual running, but equally good for upping your everyday activity – from speedwalking to work or cycling round town. This FFX evolution features a redesigned cleaner-look upper. In an engineered two-layer stretch knit, that combines high-breathability areas with extra support at the sides/arch. There's more padding on the collar and tongue. And a new easy-entry topline makes it simple to slip on/off. With splashproof translucent TPU detail around the trainer that's practical when you head outside. On FitFlop's Neodynamic™ midsole: light, high-rebound, impact-reducing cushioning, with a springy central carbon plate that propels you forward and smooths out movement heel to toe. Flexible yet stable, with contoured footbeds for superb arch support (and pressure diffusion). Movement-motivating magic. Note: To get them glowing these trainers need to be 'charged up' by the sun: simply leave or wear yours in daylight. For maximum effect wear in pitch black surroundings. (The top knit layer and TPU branding on the tongue are glow-in-the-dark.)
Other features:
• Toe spring & heel kick smooth out movement
• Internal 'flex grooves' help feet move naturally
• Midsole widens at forefoot & flares out around trainer for stability
• TPU heel clip helps stop foot rolling
• Silver reflective TPU heel strip"
Upper Material:
Polyester
Lining Material:
Lycra (upper), antibacterial mesh footbed
Fastening:
Pull-On (with laces)
Outsole:
Light, Slip-Resistant Rubber Pods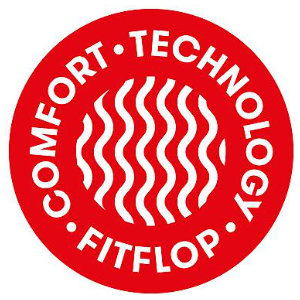 NEODYNAMIC™

Our soft springy Neodynamic™ midsole is specifically designed to encourage FLUID FORWARD NATURAL MOVEMENT.

Made from light, responsive, super-high-rebound EVA cushioning that springs back up after each step and reduces impact.
With a springy central carbon-fibre plate that propels you forward.
Women
US
UK
EU
FOOT LENGTH (CM)
WIDTH (CM)
NARROW
AVERAGE
WIDE
5
3
36
21.8 - 22.2
21.8
22
22.1
6
4
37
22.6 - 23.1
22.5
22.6
22.8
7
5
38
23.5 - 23.9
23.1
23.3
23.5
8
6
39
24.4 - 24.8
23.8
24
24.2
9
7
41
25.2 - 25.6
24.5
24.6
24.8
10
8
42
26 - 26.4
25.1
25.3
25.5
11
9
43
26.8 - 27.2
25.8
26
26.2
DELIVERY & RETURNS
Delivery
West Malaysia - flat rate RM 10 (free shipping min order RM 250)




East Malaysia - flat rate RM 20 (free shipping min order RM 500)
Returns
Return shipping cost will be borne by customers
Please contact the Customer Service before initiate a return
Size guide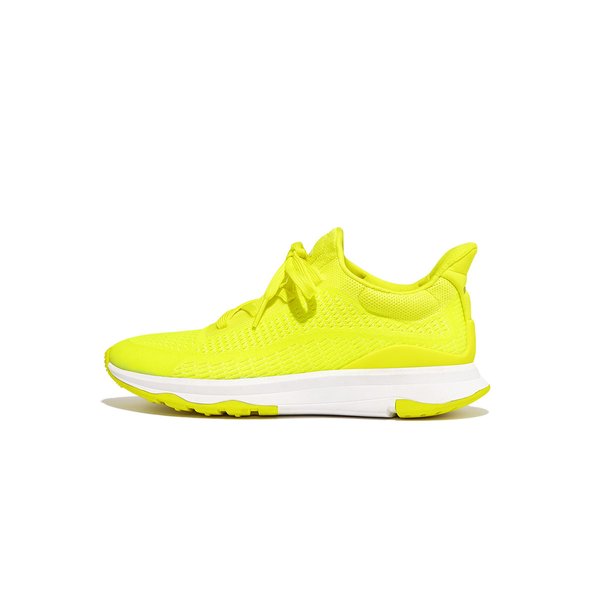 added to bag
Continue shopping
Added to wishlist
Continue shopping
Choose your size
Women
US
UK
EU
FOOT LENGTH (CM)
WIDTH (CM)
NARROW
AVERAGE
WIDE
5
3
36
21.8 - 22.2
21.8
22
22.1
6
4
37
22.6 - 23.1
22.5
22.6
22.8
7
5
38
23.5 - 23.9
23.1
23.3
23.5
8
6
39
24.4 - 24.8
23.8
24
24.2
9
7
41
25.2 - 25.6
24.5
24.6
24.8
10
8
42
26 - 26.4
25.1
25.3
25.5
11
9
43
26.8 - 27.2
25.8
26
26.2